Didn't get a ticket for Taylor Swift's upcoming tour? Don't despair. Think of all the money you saved when jamming out instead to Midnights along with a good book instead. The librarians at Libby, an app for borrowing ebooks, audiobooks, magazines, and more that let's you borrow from your local library for free, went track by track to come up with pairings to go along with the new album, check out that list here.
The best part? Unlike a $700+ floor seat and hours of Ticketmaster torture, these books are free. So instead of a credit card, just whip out your library card.
Give credit to Joe Skelley (see his bio below) who works for Libby.
Midnights Book/Song Pairings
♫ Lavender Haze
📚 It Happened One Summer by Tessa Bailey
Piper Bellinger is an Instagram wild child with a trust fund and a penchant for riling up the paparazzi. A lot of people make assumptions about her, including Brendan—at first. Both characters show that there's more than meets the eye and they don't give a darn what people think if they're meant to be together.
---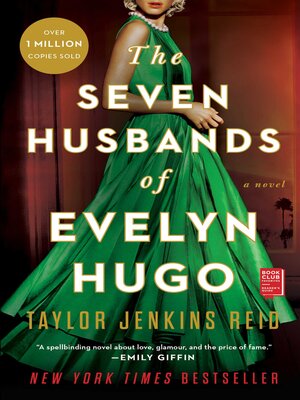 ♫ Maroon
📚 The Seven Husbands of Evelyn Hugo by Taylor Jenkins Reid
No spoilers here but IYKYK—this song fits the bill.
---
♫ Anti-Hero
📚 New Moon by Stephenie Meyer
Jokes about Jacob Black and Renesmee aside, this song captures the vibe of the franchise and the era of the books and movies so well. Whether it evokes Bella's four-month depression (Hello, One day I'll watch as you're leaving / And life will lose all its meaning), Edward feeling like "a monster on the hill" and a danger to his love, or truly the "covert narcissism" disguised "as altruism" from just about every Cullen, this song has the Twilight franchise covered.
---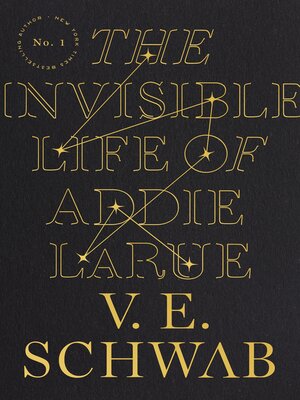 ♫ Snow on the Beach
📚 The Invisible Life of Addie LaRue by V.E. Schwab
Addie makes a deal with the devil and lives forever, but is forgotten by everyone she meets. That's until she meets a man who remembers her name. A lot of her life and loves feel like snow on the beach: weird but beautiful and, often, impossible.
---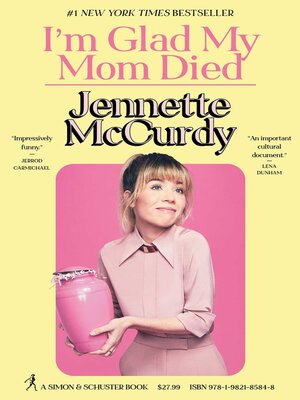 ♫ You're On Your Own, Kid
📚 I'm Glad My Mom Died by Jennette McCurdy
With lyrics like, I didn't choose this town, I dream of getting out and I hosted parties and starved my body / Like I'd be saved by a perfect kiss down to the repetition of You're on your own, kid, you always have been, this song evokes so many of the feelings Jennette describes throughout her book: navigating life with her mother, being forced into Hollywood and just doing her best to survive.
---
♫ Midnight Rain
📚 The 99 Boyfriends of Micah Summers by Adam Sass
Micah is the "Prince of Chicago." He runs a popular (anonymous) Instagram filled with drawings of his numerous, imaginary boyfriends. He's got it all, but knows he's so much more than that. When Boy 100 turns into his very first boyfriend, he finds that love is so much more than what's been living in his head. He has to fight the hurt as he tries to make his own name while Boy 100 is chasing the fame.
---
♫ Question…?
📚 Along for the Ride by Sarah Dessen
Auden spends a lot of nights reading or walking around town—basically doing anything but sleep. She runs into a fellow night owl, Eli, and they form a friendship as they both try to work through their stuff. These lyrics match perfectly:
Good girl, sad boy, big city, wrong choices. We had one thing goin' on I swear that it was somethin' / 'Cause I don't remember who I was before you painted all my nights / A color I've searched for since.
---
♫ Vigilante Sh*t
📚 Mockingjay by Suzanne Collins
There are so many strong, powerful and amazing women in literature who could absolutely "draw the cat eye, sharp enough to kill a man," but from the jump, this song evokes thoughts of sticking it to The Capitol. Whether dressing for revenge, or taking down the corrupt system from the inside, Katniss Everdeen and her crew are up to some vigilante sh*t.
---
♫ Bejeweled
📚 Daisy Jones and the Six by Taylor Jenkins Reid
Daisy has a way of capturing the attention of everyone in the room when she walks in. She shimmers and shines, but there's more to her than meets the eye.
---
♫ Labyrinth
📚 Isla and the Happily Ever After by Stephanie Perkins
Isla is a hopeless romantic who might finally have a chance with Josh, a guy she's had a crush on forever. But they have a lot of obstacles to overcome in this sweet and intense romance.
I'll be gettin' over you my whole life.
---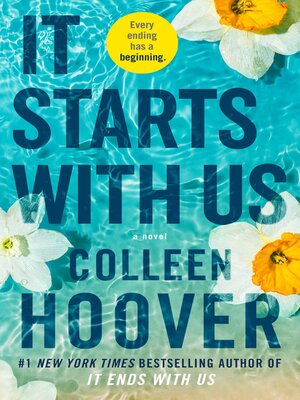 ♫ Karma
📚 It Starts with Us by Colleen Hoover
We could totally imagine "Karma" as Lily's anthem as she navigates the tricky dynamics of her ex, Ryle, and the feelings she has for Atlas as they meet again as adults. Lily deserves her second chance at love despite the others that keep trying to bring her down.
---
♫ Sweet Nothing
📚 Beach Read by Emily Henry
Beach Read follows January, a romance author who doesn't believe in love anymore, and Augustus, a literary author who's a bit of a cynic. A romance, yes, but you'll need the tissues ready!
All that you ever wanted from me was sweet nothin'.
---
♫ Mastermind
📚 Before the Devil Breaks You, Diviners Series Book 3 by Libba Bray
This is such a magical and spooky series by Bray, filled with love and mysterious powers. There are so many moments in this book that feel like they only happen when all the stars aligned, and the love story of Theta and Memphis is surely one of them. From their chance meeting during the raid of the Hotsy Totsy club in Book 1, to discovering Theta's past in Book 3, this pair absolutely embodies "the first night that you saw me nothing was gonna stop me."
After you soak in the new album, head over to the Libby reading app to find the perfect book match.
About the Author
Joe Skelley has always been a lover of reading and passionate about the library. His love of libraries brought him to OverDrive where he works on the Events team, working with the Digital Bookmobile and co-hosts the Professional Book Nerds podcast. Joe loves thrillers, magical realism and the broad spectrum of YA. When he's not working, Joe loves to listen to audiobooks and podcasts, watch YouTube, get too involved in a DIY project and (most importantly) play with his Boston Terrier, Roscoe.
---
Recommended ReadsTrendsLibby Tips & TricksLibby UpdatesAuthor InsightsProfessional Book Nerds PodcastBook ClubsLibrary LoveOn the Road
---
Get the latest news in your inbox weekly
https://pub.e.overdrive.com/libbylife
Unsubscribe anytime!
Follow for updates
---
The library reading app.
Borrow ebooks, audiobooks, magazines and more from your local library for free! Libby is the newer library reading app by OverDrive, loved by millions of readers worldwide.